MASTER CHRIS MALARKEY
5TH DEGREE BLACK BELT IN TRADITIONAL TAEKWON-DO
PRIVATE INSTRUCTION NUTLEY, NJ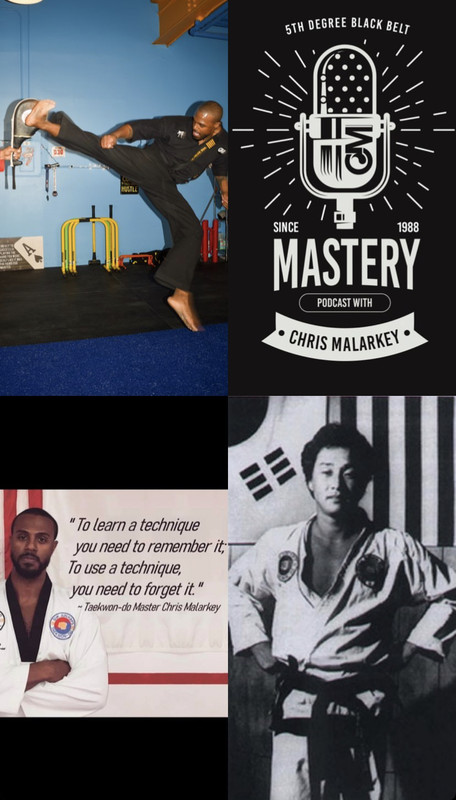 5th degree black belt in traditional Taekwon-Do with background in Hap Ki-Do & Boxing
President & Owner/Operator of CMTKD, Nutley, NJ
30+ years of experience
Taught by 1st generation student: Grandmaster SJ Kim, 9th dan (direct pupil and bodyguard of the founder of TKD: General Choi Hong Hi and original member of the 6th ITF Demo Team)
Member of Taekwon-Do International (TKDI)
United States Martial Arts Hall of Fame Inductee 2023
Celebrity Trainer
Business Development Recognition Award recipient November 2022
Proud member of the Suburban Essex Chamber of Commerce
Ambassador & Head of Sales for KikAkxion Sports LLC.
Former Owner/Operator of Complete Taekwon-Do
Featured in the WORLD'S #1 martial arts magazine @ Deadly Art of Survival Magazine Issue #6 w/ Wesley Snipes June 2022
Featured in Overtime Hustlin' Magazine
June 2021 (2-page spread)
2019 recipient Best of Bergenfield Award for BEST Taekwon-Do school
Record Holder (9 boards skipping side kick 2018)
Former head instructor of GRTKD 2007-2018
Grand Champion Sparring 2017 TKDI Invitational
The Chief Instructor of the Children's Program @ GRTKD 2007-2018
Mainstream Podcast host "Mastery" with Master Chris Malarkey
Montclair State University Alumni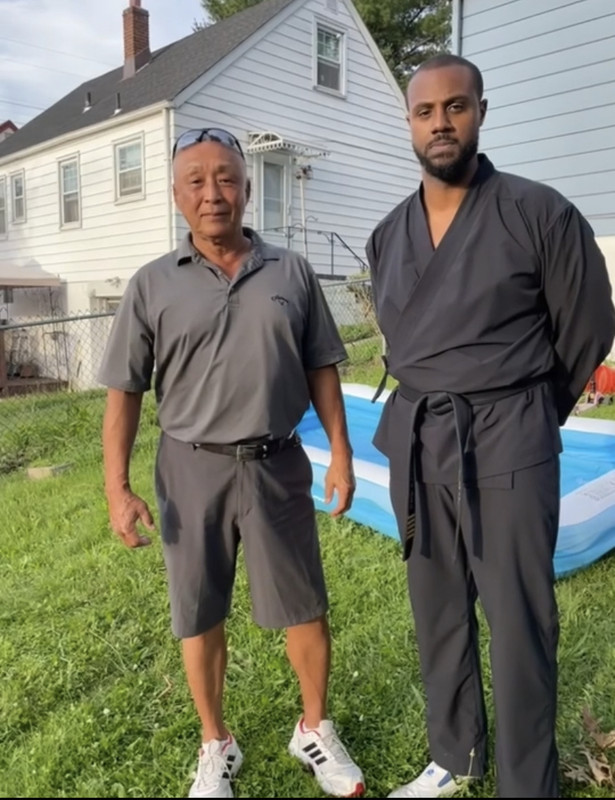 Pictured with Grandmaster SJ Kim (at left), 9th degree black belt, pioneer, author, and President of Taekwon-Do International. Grandmaster Kim is highly regarded as the world's foremost authority on Taekwon-Do.



Forged in the ethos of hard work & excellence, 5th degree black belt in traditional Taekwon-Do, Master Chris Malarkey, is proud to welcome you to the official CM page. Developed in a philosophy of technique, balance, style, and laser-like focus, the world class instruction, logos, media, and products are doused in that familiar energy and spirit. CM embodies a life designed to positively inspire and ultimately drive you beyond your goals and re-define both limits & plateaus.
Internationally certified 5th degree black belt & owner/operator of CMTKD in Nutley, NJ Master Chris Malarkey teaches a principle-based, comprehensive, and engaging martial arts system to all ages. Master Malarkey has appeared in several popular publications and hosts his own podcast platform "Mastery w/ Chris Malarkey" speaking to many notable and global figures. He is the former owner/operator of Complete Taekwon-Do in Bergenfield, NJ, former head instructor of Glenridge Taekwon-Do in Montclair, NJ, & student of world-renowned 9th degree black belt ,Grandmaster Suk Jun Kim, Master Malarkey is a 30+ year veteran of the martial arts.


An active, experienced, and capable instructor, Master Malarkey is available for private, in-person & distance learning self-defense classes for all levels and ages. Master Malarkey firmly believes in martial arts as a medium by which to cultivate integrity, accountability, & steadfast mental and physical discipline through hard work and dedication.
CM isn't a brand, it's a lifestyle.



"EXCELLENCE should NEVER be in moderation."

- Master Chris Malarkey